Malachy Killbride
Executive Director
Manages the Washington, D.C., office; builds connections with Congressional District Organizers, congregational contacts, endorsing individuals and organizations; develops content for print and electronic communications.
---
Board Members

Jack McHale
Board Chair
Jack McHale is chair of the board of directors. He was executive director of the National Campaign for a Peace Tax Fund for all of 2016. He transitioned to the board of directors of NCPTF on January 1, 2017. Jack is a long-time peace activist affiliated with several organizations including Pax Christi USA and Pax Christi DC-Baltimore. Jack plans on representing the NCPTF in our lobbying efforts with the Peace Tax Advocate program. He lives in Burke, Virginia with his family including several grandchildren. Jack became chair of the board of directors in 2019
---

Andrew Stevenson
Vice Chair
Andrew is a member of the Friends Meeting of Washington, D.C., and began his spiritual journey in its First Day School in the early 1950s. He is a graduate of Earlham College in Richmond, Indiana, and Case Western Reserve in Cleveland, Ohio. A concern for environmental protection led him to become a water pollution control specialist with the U.S. Environmental Protection Agency. He later served as Political Affairs Director for the Water Pollution Control Federation. His interest in environmental affairs includes hazardous waste issues. Andrew has a 2nd-degree black belt in the Japanese martial art of Aikido. He nurtures a life-long commitment to nonviolent conflict resolution and is eager to promote wider understanding of the various forms of conscientious objection to war.
---
Richard N. Woodard
Treasurer
Back in 1968, I began to have doubts about the Vietnam War and actively protested the United States involvement in that war. I also began to realize that I wanted God to be the center of my life, and I accepted God into it. I decided that even if I was drafted, I would rather go to jail than participate in that war. Fortunately, my draft number was high, and I was spared a life in prison. As my faith grew, my opposition to all war also grew. I became a conscientious objector. Also, as my faith grew, I realized that opposition to war was biblical, and not paying for war was also biblical. I began donating and campaigning for the National Campaign for a Peace Tax Fund. After fifteen years, I was asked to be a Board member, and, beginning in January 2009, I was asked to chair the Board of Directors of NCPTF/PTF. In 2019 I transitioned to be the treasurer. We are now recruiting people in congressional districts across the United States who would be willing to encourage their congressperson to support our efforts. If you would like to be one of these volunteers, please contact me at Richard.N.Woodard@gmail.com.
---
Maria Santelli
Maria relocated to Washington, D.C., from the high desert of north-central New Mexico in the summer of 2011 to become Director of the Center on Conscience and War (new window). In recent years, Maria has been called to work in support of our service members—particularly those who have chosen to follow their conscience and leave the military—as part of her contribution toward building a more peaceful and just world.
In 2008, Maria founded the New Mexico node of the GI Rights Hotline (new window) to provide direct services and resources to callers and to be a leading voice statewide on issues affecting service members and veterans, including conscientious objection, military sexual violence, post-traumatic stress disorder, and truth in recruitment. Maria has developed local and statewide policy on military recruiting in schools and jail diversion programs for veterans, favoring treatment as an alternative to incarceration.
---

Robert Macfarlane
Robert is the Board representative from Episcopal Peace Fellowship. A transplant from Iowa, he and Maria reside in Fairfax, Virginia. As a pastor who studied and prepared teachings on the biblical text, he early realized the life, death, and resurrection of Jesus reveals a God who does not give us permission to do violence to each other.
---

David Bassett, M.D.
Honorary Chair
As one of the originators of the U.S. Peace Tax Fund Bill and a founding member of the Campaign, David is our Honorary Chair. He is an active Quaker, war tax resister, and physician (now retired). David has spent his professional career in cardiology, working toward the prevention of cardiovascular disease.
---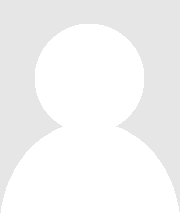 Nan Gullo Bassett
Nan Gullo Bassett is Senior Associate in Harp at the Eastman Community Music School of the Eastman School of Music in Rochester, New York. She holds a B.S. from Juilliard School of Music, a M.Ed. from the Pennsylvania State University, and a D.M.A. from Eastman School of Music. She is on the Board of Directors for the Society for Chamber Music in Rochester, the Historical Harp Society, and now for the Peace Tax Foundation. Nan is married to Dr. David R. Bassett, and is a long time Quaker, currently a member of the Rochester (New York) Friends Meeting. She is the mother of Molly, and the grandmother of Katie, 17, and Anna, 12.
---
Bishop Thomas Gumbleton

Thomas Gumbleton was ordained to the priesthood in 1956. He is a co-founder of Pax Christi USA, the National Catholic Peace Movement. He is a pacifist with a long history of diplomatic missions around the globe as an ambassador for peace.
One of the most outspoken anti-war bishops in the U.S. Church, Gumbleton has called on the Church to abandon the so-called "Just-War Criteria," claiming that modern warfare can never be morally justified.
Gumbleton says, "I'm very happy to be on the Board. I have supported this bill since the very beginning. If my presence on the board helps to move it along, I'm certainly very happy to do that."
"I'm utterly opposed to nuclear weapons, and I refuse to pay anything for them. I feel that every citizen should have the right in conscience to reject paying for weapons of mass destruction. You need to find a way to eliminate these weapons off the planet totally, and refusing to pay taxes is one way to begin the effort to get rid of them."